Connecting Companies with Top IT Talent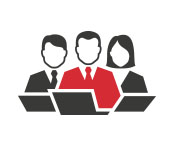 Denologix is a Toronto based Information Technology services firm. We help companies connect with Top IT Talent. We offer contract IT consultants with in-depth skills and wide industry experience. If your requirements are highly specialized and time sensitive, Denologix provides the right person with right skills for both short and long term assignments
Denologix has been recognized as a leading source of high-performing IT resources so you can rely on the excellence of these individuals to make a difference. We know that strong people contribute to the success of the project and the company, and we look forward to working with you!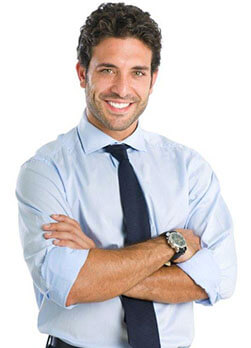 Benefits to Our Customers

Expert skills


Expert skills matched to customer needs reduces training & ramp up time

Specialized Support


Every consultant is supported by a specialized team of Denologix resources, resulting in improved delivery time/efficiency

24/7 Coverage


24/7 service and support for Mission Critical coverage

Budget Management


Fixed price engagements/competitive rates for effective budget management

Mentorship & Coaching


Mentorship and coaching enables existing staff to easily acquire new skills
IT RESOURCES

Project Managers, Technical Architects, Application Architects, Data Architects, Business Analysts, Systems Analysts, ETL and Data Quality Assurance

SYSTEM DEVELOPMENT

Languages: Java, .Net, php, python, Javascript, HTML
Databases: Oracle, SAS, SQL, DB2, MySQL, PostgreSQL, Hadoop
OS: Linux, UNIX, Windows

BUSINESS INTELLIGENCE

Data Warehouse Designers, ETL developers, Report Developers & Designers, BI Dashboard developers, Database Administrators, Data Integration Specialists, Social Media Analysts
IT Staffing Services You Can Trust
We specialize in technology placements. Our team is personally trained and mentored by IT masters.
Risk-free IT staffing. There are no up-front costs for our and our placements are 100% guaranteed.
In-depth candidate screening: We understand that past performance is the best predictor of future performance.
Get referrals to proven candidates: We mine our huge network of contacts to refer us to great candidates for your job requirements.
Focus on communication skills. Social skills are key to success on the job so we screen for communication skills first.
We look beyond the resume. We find proof of people's skills through technical screening with our IT masters.
We stay in touch. We're there for you long after we place a person at your company.
Complete transparency. We ensure that all aspects of the job placement are openly communicated before you hire the person so that there are no surprises.
Tell us about the kind of person you want to hire
We zero in on your essential requirements to fill the job. Then we precisely target people with skills, experience and approach that your team needs to achieve their goals. If you're in a hurry, no problem – We'll start working on your job order today!
The biggest challenge our clients face is finding people with the right skills.

Here's how we solve that problem:
We know technology: Denologix is an IT company so we know technology and fully understand the requirements. After receiving many requests for our strong IT staff we realized that we could help our clients quickly & efficiently by looking for talent in our own pool of resources and our growing network of resources.
Referrals: We draw from a huge network of technology specialists that we've been nurturing since we founded Denologix in 2002. Technology staffing is the only kind of staffing we do and we're great at it.
Fast, Friendly Recruitment: We recruit people with skills, experience and approach you need to successfully fill the job. If you're in a hurry, no problem – We'll start working on your job order today!
Our Guarantee: We present you with qualified candidates who are excited to work for you. There are no up-front costs and our placements are 100% guaranteed.
---
Back
Canadian Bank - Data Analytics Regulatory Project

Their ability to understand customer needs is quite special. Denologix was very good at listening to us and coming up with solutions, which they were able to sell to our own internal clients easily.

Director, Major Canadian Bank

Insurance Company SAS Implementation and Migration

Their team is very honest. Their leaders are very transparent and open. Partnership like this, you don't find anywhere. I met very few vendors that I could say that I trusted. This vendor is amazing. I am happy I chose Denologix and would do it again.

Sr. Manager, Global Insurance Provider

Major Bank Regulatory Data Analytics Project

Terrific. Denologix has a fantastic reputation with our business in terms of being flexible. They are very rapid in acquiring new capabilities. They have established strong customer relationships and relationships with internal SAS departments. I have nothing but good things to say about them.

Vice President, Alliances Business Development
Read More