SAS Visual Analytics from Denologix
Visual Analytics for Making Smarter Decisions, Faster
Fast, Flexible, and Easy to Use. Use SAS Visual Analytics to grow your business and watch as your visual analytics software scales right alongside your growth.
Visual Analytics allows organizations to:
See the bigger picture.
Visually explore all relevant data – smartly, quickly, easily. Interactive data discovery lets you look at all options.
Find out why something happened. Identify critical drivers. The software automatically highlights key
relationships, outliers, clusters, trends and more, guiding you to critical insights that inspire action.
Quickly create dazzling interactive reports and dashboards. Then easily share them via the web, mobile devices and Microsoft applications. Recipients can slice and dice to arrive at relevant information using filters and drill-through capabilities.
Now anyone can make sense of complex data. Predictive analytics combined with easy-to-use features mean everyone can assess possible outcomes and make smarter, data-driven decisions – without coding.
Know what's being said – good and bad – about your brand by applying sentiment analysis to text data from a variety of sources – Twitter, Facebook, Google Analytics or stored in Hadoop. Quickly determine which topics warrant further exploration – or action – and get in front of opportunities and issues.
Get Visual Analytics on the go
Mobile BI capabilities give executives and front-line employees access to dashboards and reports they can interact with easily from tablets and smartphones – anytime, anywhere. Mobile tethering lets you explore reports even when there's no connectivity. So answers are always in reach, no matter where you are.
Flexible, Scalable Deployment Options
Run SAS Visual Analytics on commodity hardware, on database appliances, or in a private, public or SAS Cloud. The choice is yours

Have a question? Ask us now. 1-800-439-0209
With a quick chat with Denologix you can get immediate help finding answers to questions about features, pricing, software compatibility, technical specifications and more.
Back
Denologix


SAS Expertise

Denologix has been a premier
SAS partner for over 10 years.
We provide a wide range of quality SAS solutions and implementation services for every level of development.
Denologix offers packaged levels of
support of your SAS environments
starting as low as

$1,200 per month!
SAS expert resources providing:
SAS Installation
Configuration
Integration
Consulting Services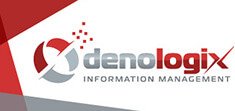 Are you getting
the best possible
value from your
SAS SOFTWARE?
At Denologix we provide expert
Remote SAS Support and services
for all SAS technologies.

Our competitve rates and fixed
price services help you receive
the most value possible.
Canadian Bank - Data Analytics Regulatory Project

Their ability to understand customer needs is quite special. Denologix was very good at listening to us and coming up with solutions, which they were able to sell to our own internal clients easily.

Director, Major Canadian Bank

Insurance Company SAS Implementation and Migration

Their team is very honest. Their leaders are very transparent and open. Partnership like this, you don't find anywhere. I met very few vendors that I could say that I trusted. This vendor is amazing. I am happy I chose Denologix and would do it again.

Sr. Manager, Global Insurance Provider

Major Bank Regulatory Data Analytics Project

Terrific. Denologix has a fantastic reputation with our business in terms of being flexible. They are very rapid in acquiring new capabilities. They have established strong customer relationships and relationships with internal SAS departments. I have nothing but good things to say about them.

Vice President, Alliances Business Development
Read More