Denologix –Insurance Quote Accelerator (dxIQA™)
The most versatile quoting tool on the market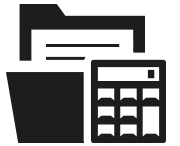 Denologix dxIQA™ can deliver mixed policies; Auto, Commercial, Personal and Life under one application. If your business is more complex, we can adapt quickly. The strength of our dxIQA™solution resides in "Smart Design", leveraging the latest technologies and integrating them within one tool. With dxIQA™you can expose commercial and personal credit information, geo-spatial analysis, aggregate exposure and weather warnings. Our BI Solution will integrate your various policy types under one roof and enable executive dashboard performance reporting.
Why dxIQA™

Instant, binding quotes!
Immediate access to credit information and location based statistics
Reduced costs
Reduced implementation times
Suitable to any size organization
The Proposal or Data Gathering
Our acquisition default forms will get you going in a flash or simply work with our team to create new ones. This flexibility is of great value during integration of your current policy system with our application. We understand the importance of a complete picture of your current policies.
The Enhancement
Behind the scenes, while the data is still being entered, and as soon as the system detects that all entries for the plug-ins have been met, our system will launch a request and format the result from the appropriate data vendor to enrich the quote with the relevant external information (i.e. credit score, demographic statistics, street view and/or satellite picture). We can also work with your current vendors to ensure their information is surfaced through our plug-in methods.
The Calculator
Once the necessary information has been gathered, our fully customizable calculator will be activated with the given parameters. When the calculation is complete, feel free to add deviations and any other surcharges or rebates. At any point, review the final quote and tweak with additional clauses, if deemed necessary. Format, Table Look-Up, Complex Calculations and Decision Metrics are just a few of the supported features of the calculator. This is the crucial part of the system and our specialists will train your staff to maintain, deploy and test your own calculator package. You will be surprised how easy it is to deploy while mixing various lines of business. Create a promotion quickly by altering the rate with the effective and expiry dates of the coverage. The calculation features are virtually limitless.
The Quote
Once your quote is complete, enhanced, calculated and reviewed, you are now ready to send it to your customer via e-mail. Use our predefined forms or customize your own, we are this flexible. Add a chart so the customer can visualize the quote broken down by cover cost. We also offer this enhanced feature.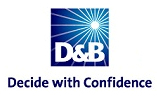 Our Plug-Ins
Our Plug-In Partners are a combination of first in class data providers. The cost of vendor integration and maintenance can be exorbitant, but, by using our plug-ins, the cost of integration is substantially reduced.
Deployment Options
Pay-Per-Use and Licensed options are available. You can opt to have us host and manage the environment off-site or have it as a licensed solution complete with installation and support at your site. The choice is yours.
Back
Canadian Bank - Data Analytics Regulatory Project

Their ability to understand customer needs is quite special. Denologix was very good at listening to us and coming up with solutions, which they were able to sell to our own internal clients easily.

Director, Major Canadian Bank

Insurance Company SAS Implementation and Migration

Their team is very honest. Their leaders are very transparent and open. Partnership like this, you don't find anywhere. I met very few vendors that I could say that I trusted. This vendor is amazing. I am happy I chose Denologix and would do it again.

Sr. Manager, Global Insurance Provider

Major Bank Regulatory Data Analytics Project

Terrific. Denologix has a fantastic reputation with our business in terms of being flexible. They are very rapid in acquiring new capabilities. They have established strong customer relationships and relationships with internal SAS departments. I have nothing but good things to say about them.

Vice President, Alliances Business Development
Read More