Denologix – Data Accuracy Index (dxINDEX™)
Cleaner Data = Smarter Decisions = Higher Revenue & Lower Costs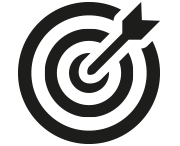 It's All About Data Accuracy. Denologix has developed the Data Accuracy Index – dxINDEX™ – a benchmark to help companies understand if the data they are working with is performing at optimum levels. Your data accuracy index is as key to your business as knowing your credit score. We have worked with some of the most respected brands in North America to improve quality and integration of their data to provide the best return.
dxINDEX™– What does it include?
Accuracy percentage of customer profiles
Detailed breakdown of inaccurate profiles
Attribute level statistics
Test for address verification
Test for duplicate profiles
Detailed summary and recommended Action Plan
Trusted Data is the currency of successful sales, marketing, customer service, and compliance initiatives. Without it, you are wasting time and money. With NO risk or obligation Denologix will provide you with a report that gives you the critical measurements to make informed decisions.
Completely non-invasive (read only access required)
Risk free
Detailed & Accurate
Timely execution

The
DENOLOGIX

SUITE CAN BE USED AS STANDALONE or
INTEGRATED SOLUTIONS

Data Cleansing System
De-duplicate
Apply validation business rules
Enrich incomplete or missing data attributes
Remove inaccurate data

Fully Integrated 360°View
360° view of the customer accessible real time
A unified view of customers across sales and distribution channels
Visibility of a customer across multiple product lines

Key Performance Indicators Dashboard
Complete awareness of most up-to-date critical business measures for your organization
Aggregate data from disparate systems into a single view
Monitor key metrics at-a-glance via easy to understand charts and reports
Back
BI Platform Implementation and Data Migration

I have worked with Denologix for over a decade now... This vendor is amazing. I'm happy I chose Denologix and would do it again.

DIRECTOR, MANULIFE

Forecasting Server Implementation

I would like to emphasize that Denologix provided excellent services to us while respecting our numerous constraints. They were very professional and meticulous. It was a pleasure to work with them.

MGR SAS SUPPORT, STATISTICS CANADA

Data Analytics Regulatory Project

Their ability to understand customer needs is quite special. Denologix was very good at listening to us and coming up with solutions, which they were able to sell to our own internal clients easily. They know how to maintain the highest standard of professionalism and accountability.

Director, CIBC

SAS Implementation and Migration

Their team is very honest. Their leaders are very transparent and open. Partnership like this, you don't find anywhere. I met very few vendors that I could say that I trusted. This vendor is amazing. I am happy I chose Denologix and would do it again.

Sr. Manager, Aviva

Regulatory Data Analytics Project

Terrific. Denologix has a fantastic reputation with our business in terms of being flexible. They are very rapid in acquiring new capabilities. They have established strong customer relationships and relationships with internal SAS departments. I have nothing but good things to say about them.

Vice President, SAS

Merchandizing Intelligence and Optimization

Denologix was reliable, collaborative, efficient and communicative throughout the Adidas project. Prognos would definitely work with the Denologix team again if we have technical gaps that require senior SAS resources.

MANAGING CONSULTANT, PROGNOS INC.
Read More