Denologix


SAS Expertise

Denologix has been a premier
SAS partner for over 10 years.
We provide a wide range of quality SAS solutions and implementation services for every level of development.
Denologix offers packaged levels of
support of your SAS environments
starting as low as

$1,200 per month!
SAS expert resources providing:
SAS Installation
Configuration
Integration
Consulting Services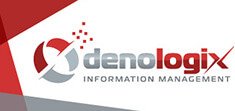 Are you getting
the best possible
value from your
SAS SOFTWARE?
At Denologix we provide expert
Remote SAS Support and services
for all SAS technologies.

Our competitve rates and fixed
price services help you receive
the most value possible.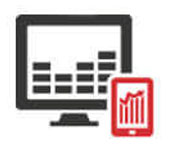 Providing Strategic and Tactical SAS Services.
Why Denologix:
Premier SAS Partner for over 10 years
Dedicated team of skilled Senior SAS resources
Experts in a wide range of SAS Solutions and Services
Full services for:
Management
Architecture
Design
Quality Assurance
Development
Installation, Upgrades, and Migration
Performance Tuning
Support
Training, Mentorship, and knowledge sharing
In house Lab featuring latest version releases
SAS Software Reseller
High Value/Cost competitive services
Fixed Price Engagements
Software Expertise
Base SAS
Enterprise Integration Platform
SAS IOM Technology – Access SAS data sets from .Net or Java program
Enterprise Data Quality Platform
Enterprise BI Platform
SAS Application Solutions for Banks, Health Care, Retail, Telco, etc.
---
Back
Canadian Bank - Data Analytics Regulatory Project

Their ability to understand customer needs is quite special. Denologix was very good at listening to us and coming up with solutions, which they were able to sell to our own internal clients easily.

Director, Major Canadian Bank

Insurance Company SAS Implementation and Migration

Their team is very honest. Their leaders are very transparent and open. Partnership like this, you don't find anywhere. I met very few vendors that I could say that I trusted. This vendor is amazing. I am happy I chose Denologix and would do it again.

Sr. Manager, Global Insurance Provider

Major Bank Regulatory Data Analytics Project

Terrific. Denologix has a fantastic reputation with our business in terms of being flexible. They are very rapid in acquiring new capabilities. They have established strong customer relationships and relationships with internal SAS departments. I have nothing but good things to say about them.

Vice President, Alliances Business Development
Read More