Performance Tuning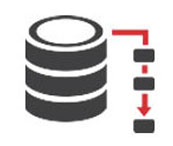 Optimizing the responsiveness of your systems can provide substantial gains in overall performance. In many cases, system performance can be significantly increased through effective tuning, providing increased utilization of your current Hardware and Application investments.
At Denologix we have developed a proprietary approach to Performance Tuning. Our 'Top Down' methodology leverages the best possible performance from your Systems environment.
Our approach to the system performance tuning:
Establish a baseline for the current system response time
Document required system response time
Monitor and analyse the server and /OS parameters like CPU, memory, I/O usage, etc.
Monitor and analyse the middle tier platform parameters like application server cache, memory heap, thread counts, etc.
Monitor and analyse the databases performance by analysing the configuration parameters specially memory and I/O, SQL execution statistics, resource contention, etc.
Monitor and analyse the network performance between the subsystem components of the overall system
Monitor and analyse the user desktop for configuration anomalies
To further help remove bottlenecks at the Application layer, Denologix provides expert Application tuning services.
Schema Design review and optimization
SQL Code optimization
Indexing optimization
Job Stream planning and optimization
---
Back
BI Platform Implementation and Data Migration

I have worked with Denologix for over a decade now... This vendor is amazing. I'm happy I chose Denologix and would do it again.

DIRECTOR, MANULIFE

Forecasting Server Implementation

I would like to emphasize that Denologix provided excellent services to us while respecting our numerous constraints. They were very professional and meticulous. It was a pleasure to work with them.

MGR SAS SUPPORT, STATISTICS CANADA

Data Analytics Regulatory Project

Their ability to understand customer needs is quite special. Denologix was very good at listening to us and coming up with solutions, which they were able to sell to our own internal clients easily. They know how to maintain the highest standard of professionalism and accountability.

Director, CIBC

SAS Implementation and Migration

Their team is very honest. Their leaders are very transparent and open. Partnership like this, you don't find anywhere. I met very few vendors that I could say that I trusted. This vendor is amazing. I am happy I chose Denologix and would do it again.

Sr. Manager, Aviva

Regulatory Data Analytics Project

Terrific. Denologix has a fantastic reputation with our business in terms of being flexible. They are very rapid in acquiring new capabilities. They have established strong customer relationships and relationships with internal SAS departments. I have nothing but good things to say about them.

Vice President, SAS

Merchandizing Intelligence and Optimization

Denologix was reliable, collaborative, efficient and communicative throughout the Adidas project. Prognos would definitely work with the Denologix team again if we have technical gaps that require senior SAS resources.

MANAGING CONSULTANT, PROGNOS INC.
Read More