Communications/Utilities
LARGE NATIONAL TELECOMMUNICATIONS COMPANY
Project Synopsis
SAS Forecasting Server Implementation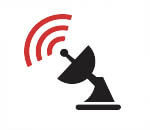 The client had a mostly manual and very labour intensive forecasting process that was prone to delays and errors. Different departments used their own processes and standards to produce the forecasts with varying level of details. Some departments had more experience and better resources in place to produce these forecasts; therefore, they were able to produce more reliable forecasts in a reasonable time. Departments with fewer resources were not as successful in producing accurate forecast in a timely manner. This discrepancy in the forecasts prevented the organization to have a holistic view of the future revenue and demand. Any refactoring due to abrupt changes in the economic landscape or alternate modeling of the forecasting scenarios was not possible due to the labour intensive forecasting process.
Solution
Denologix was assigned to implement the SAS Forecasting Server in September 2010. Denologix proposed to setup a SAS Enterprise Business Intelligence environment alongside the SAS Forecasting Server SAS Forecasting Server for executing analytical reports and ad-hoc queries to prepare the data to be processed through the Forecasting server, and present results of the forecasting model executions via web reporting interface. The steps undertaken to implement this project successfully are as follows:
Hardware capacity planning for the implementation of the SAS Forecasting Server and Enterprise Business Intelligence platform
Planned security architecture for role based security to ensure proper data governance
Installed and configured SAS Forecasting Server and Enterprise Business Intelligence platform
Configured data sources that provided data for forecasting and analytical purposes
Configured business rules to clean, standardize and transform the data
Define metadata for all data attributes within the SAS Forecasting and Enterprise Business Intelligence platform
Configured data security rules to ensure access by authorized users only
Provided training for the forecasting analysts to setup and execute various models
Assisted forecasting modellers during the preparation and the execution of the models
After the first year after the implementation, the forecasting process was automated and consistent within the organization
Technology
SAS Forecast Server,
SAS Enterprise Miner
SAS Data Flux Server
Back
BI Platform Implementation and Data Migration

I have worked with Denologix for over a decade now... This vendor is amazing. I'm happy I chose Denologix and would do it again.

DIRECTOR, MANULIFE

Forecasting Server Implementation

I would like to emphasize that Denologix provided excellent services to us while respecting our numerous constraints. They were very professional and meticulous. It was a pleasure to work with them.

MGR SAS SUPPORT, STATISTICS CANADA

Data Analytics Regulatory Project

Their ability to understand customer needs is quite special. Denologix was very good at listening to us and coming up with solutions, which they were able to sell to our own internal clients easily. They know how to maintain the highest standard of professionalism and accountability.

Director, CIBC

SAS Implementation and Migration

Their team is very honest. Their leaders are very transparent and open. Partnership like this, you don't find anywhere. I met very few vendors that I could say that I trusted. This vendor is amazing. I am happy I chose Denologix and would do it again.

Sr. Manager, Aviva

Regulatory Data Analytics Project

Terrific. Denologix has a fantastic reputation with our business in terms of being flexible. They are very rapid in acquiring new capabilities. They have established strong customer relationships and relationships with internal SAS departments. I have nothing but good things to say about them.

Vice President, SAS

Merchandizing Intelligence and Optimization

Denologix was reliable, collaborative, efficient and communicative throughout the Adidas project. Prognos would definitely work with the Denologix team again if we have technical gaps that require senior SAS resources.

MANAGING CONSULTANT, PROGNOS INC.
Read More