Denologix Data Quality, Data Integration, Data Management and Business Intelligence solutions help you maximize customer value, reduce risk, and grow your business: SUCCESS GUARANTEED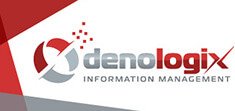 articles & white papers
Awards & Recognition -and - News / Press Releases:
The
Denologix

suite can be used as standalone or
fully integrated solutions

dxINDEX™ -
Data Accuracy Analysis Index
Know your numbers! The Data Accuracy Index - dxINDEX™ - is a benchmark developed by Denologix to help companies measure if their data is performing at optimum levels. The Data Accuracy Index - dxINDEX™ - is as key to your business as knowing your credit score.
Accuracy percentage of customer profiles
Detailed breakdown of inaccurate profiles
Attribute level statistics
Test for address verification
Test for duplicate profiles
Detailed summary and recommended action plan

dxCRYSTAL™
- Data Cleansing System
The dxCRYSTAL™ Data Cleansing system is the best way to insure you are getting maximum performance from your data. Implementing dxCRYSTAL™ is always a good investment whether it's improving customer service, improving regulatory compliance, or enhancing your sales and marketing initiatives. Inaccurate data is costly in both time and money; it can lead to false conclusions, misdirected resources, missed sales opportunities and lower customer satisfaction.
De-duplicate
Validation by business rules
Remove inaccurate data
---

dxINSIGHT™
- Real time Key Performance Index Dashboard
Knowing the numbers is critical, knowing them in real time is essential. With dxINSIGHT™ your Key Performance Index numbers for all areas of your company are available in real time securely through our web interface, anywhere, anytime without the need for custom development. The KPI Dashboard displays your operational information in a rich graphic format so information becomes business intelligence for your key decisions. dxINSIGHT™gives you the ability to create personalized views and is very intuitive and simple to use, with an extremely low cost of ownership.
Built on top of out-of-the-box industry standard data marts
Pre-packaged and industry specific

dxHARMONY™
- Fully Integrated 360º Customer View
dxHARMONY™ gives you a fully integrated view of your customers across all components of your business. Utilizing exclusive Master Data Management techniques dxHARMONY™ provides a comprehensive customer centric view of your organization across product lines and distribution channels that greatly improves customer service, regulatory compliance, sales and marketing efforts, and superior customer retention. dxHARMONY™ can be rapidly deployed resulting in realized business benefits within 30 days.
Rule based design
Open database connectivity
Operational systems integration
Metadata management
Data integration connectors
SOA enabled
Incremental integration
Multi domain capability
Canadian Bank - Data Analytics Regulatory Project

Their ability to understand customer needs is quite special. Denologix was very good at listening to us and coming up with solutions, which they were able to sell to our own internal clients easily.

Director, Major Canadian Bank

Insurance Company SAS Implementation and Migration

Their team is very honest. Their leaders are very transparent and open. Partnership like this, you don't find anywhere. I met very few vendors that I could say that I trusted. This vendor is amazing. I am happy I chose Denologix and would do it again.

Sr. Manager, Global Insurance Provider

Major Bank Regulatory Data Analytics Project

Terrific. Denologix has a fantastic reputation with our business in terms of being flexible. They are very rapid in acquiring new capabilities. They have established strong customer relationships and relationships with internal SAS departments. I have nothing but good things to say about them.

Vice President, Alliances Business Development
Read More